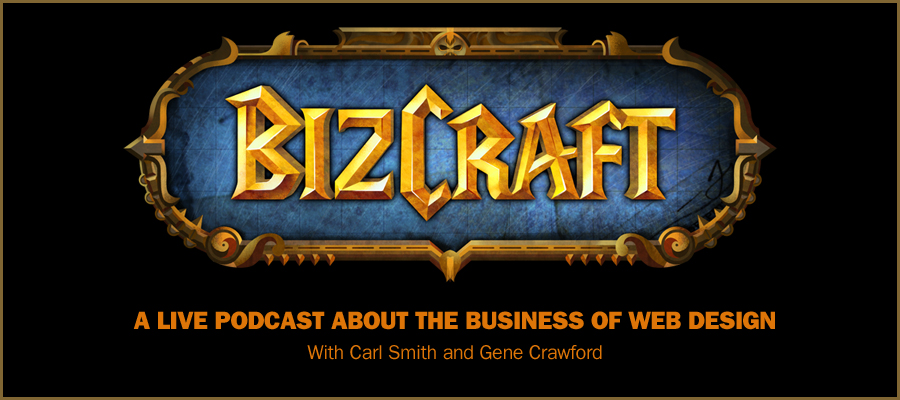 Play or Download this Episode
Download MP3 (92 MB / 00:47:51)
Subscribe to the Show
iTunes / RSS feed / Get Email Updates
About the Show
This is BizCraft, the podcast about the business side of web design, recorded live almost every two weeks. Your hosts are Carl Smith (@carlsmith) of nGen Works and Gene Crawford (@genecrawford) of UnmatchedStyle.
This Episode Show Flow
In this, for real; LIVE episode, Carl and Gene talk about "Shit that matters" – but mostly we talk about Prince.
Show Flow:
We lost Prince today…
Overview of how we both feel/felt on Prince's life & career.
Prince didn't care about your opinions.
Questions we covered during the show:
From: Aaron Griswold
With the possible passing away of Prince… like right now… does the shit we make really matter in the overall scheme of things? I get that at the end of your life, people talk about relationships with real humans being more important than the money you made, etc – but do the websites, companies, (music in Prince's case) fit into the "Shit that Matters"?
From: Brad Colbow
I have a client who is known for churning through vendors. They are happy with us, but I think I see the writing on the wall.
(We played the audio of Brad's question.)
Beer at the end of the show:
Carl: H20
Gene: Yerba Mate Tea