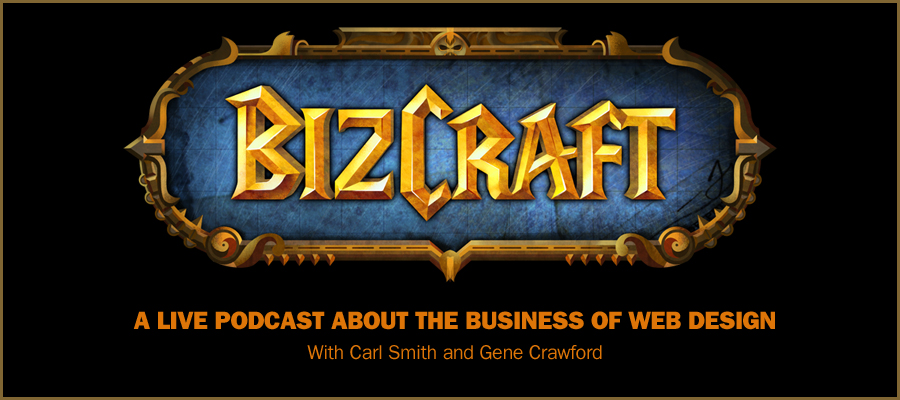 Play or Download this Episode
Download MP3 (41 MB / 00:42:48)
Subscribe to the Show
iTunes / RSS feed / Get Email Updates
We are now also syndicated on Stitcher.
About the Show
This is BizCraft, the podcast about the business side of web design, recorded live almost every two weeks. Your hosts are Carl Smith (@carlsmith) of nGen Works and Gene Crawford (@genecrawford) of UnmatchedStyle.
Episode Overview
Stories:
1) Company Retreats
– How nGen Works has done them. Vegas Baby.
– Iron Yard's retreat AKA Grok
– 352inc, Viget, etc…
– How they can work and why they're valuable.
2) Slack – how we use it.
– Slack for nGen Works
– Slack at P3 vs. Iron Yard
– Metalab on Slack: http://metalab.co/projects/slack/
3) Project Payment Collections
– Leverage? Clients holding that last payment sucks.
– We shared some war stories…
4) The absolute worst client you ever did work for?
– More war stories…
Beers During The Show
Gene: Sam Adams – Okotberfest
Carl: Sweetwater 420