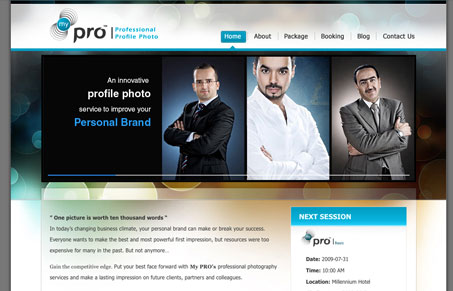 Submitted by Sanchit Thakur, @ILLUMINZ. Designer & Developer.
Latest website by the team @ ILLUMINZ.
This innovative new service from Almwal Studio based in Qatar allows any business person to have the most professional portrait photo by one of the most well-known professional photographers in the region, Mr. Habby Khalil. My PRO also utilizes a top makeup artist and stylist, custom lighting and photo retouching.
Pretty standard fare website. It's well executed and I did enjoy that, I like to see professionally finished work. There's nothing that's going to blow you away here but there's still plenty of little details throughout the site that are worth a look-see.