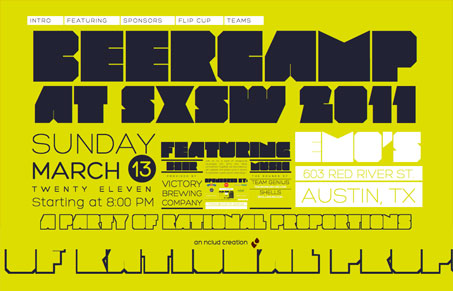 You've probably seen this year's BeerCamp site from ncude. If you haven't then let me be the one to show you this and blow your mind.
Last year they wowed us with the 2010 Beercamp site, so they improved upon that with this year's rendition. Scrolling the page makes it zoom in through the different sections. I'm quite certain i've not seen that before, let alone seen it done with HTML & jQuery. Enjoy!

Nice ASCII title too. Love that stuff.