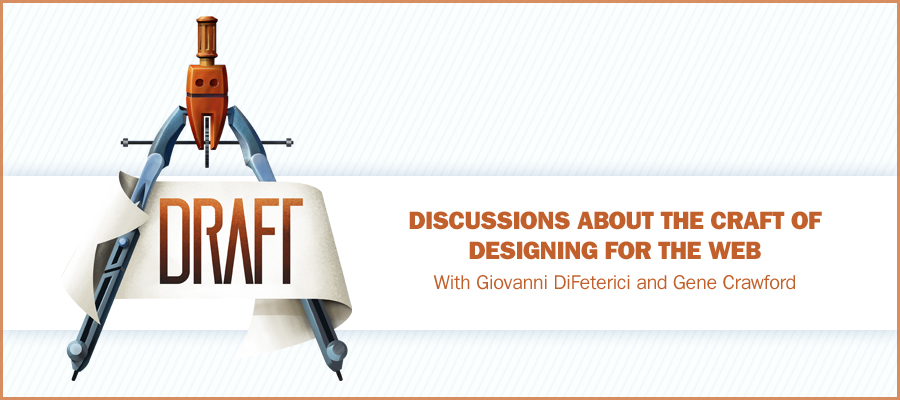 Play or Download this Episode
Download MP3 (7.46) MB / 00:08:09)
Subscribe to the Show
About this Episode
In this episode of Draft we discuss Josh Clark's talk "mind the gap" – which is about taking the spaces in between screens and UI elements into consideration for your experience design.
Designing in the Space Between Devices
About the Show
This is Draft, a show about the craft of designing for the web. Your hosts are Giovanni DiFeterici (@giodif) and Gene Crawford (@genecrawford) both from this little old website right here: UnmatchedStyle.