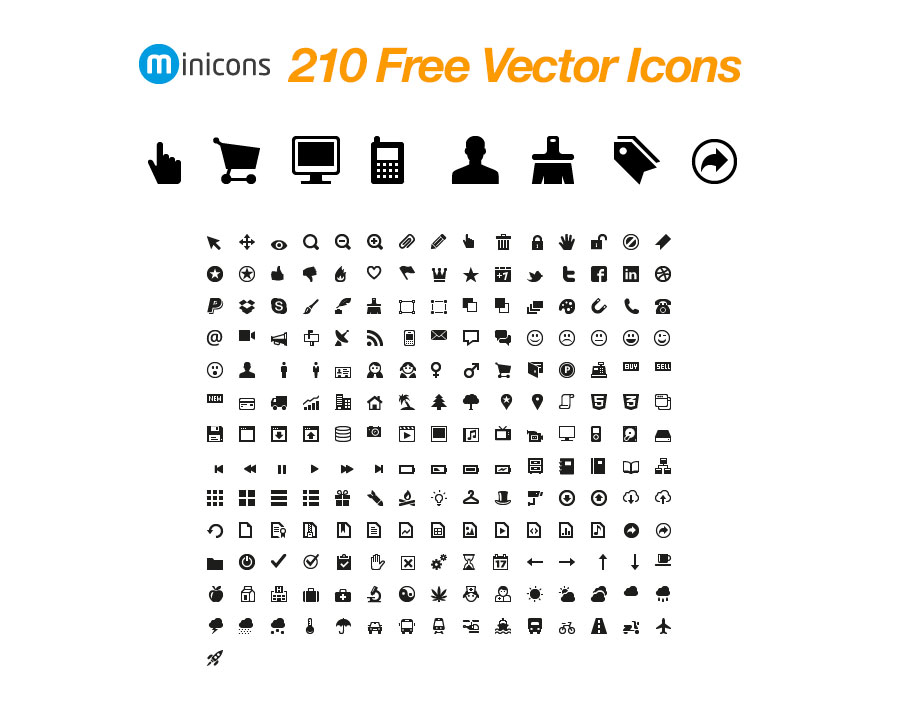 Freebie: Icons For Web Design and Wireframing
Minicons Free Vector Icons Pack by Webalys is licensed under a Creative Commons Attribution 3.0 Unported License and Free for both personal and commercial use. You can copy, adapt, remix, distribute or transmit it.
Download the 210 icons here (795KB)
Giveaway: Leave a Comment To Win!
The ever awesome Vincent Le Moign and purveyor of Minicons at Webalys is going to give away 3 Essential Packs (750 icons each) and then 1 Ultimate pack (1,500 icons) to you guys who leave comments on how you could utilize icons in your next design project (we'll draw randomly in a week or so for the winners.)
These things are very well put together and look fantastic. This is a pretty big giveaway from Vincent with 4 total packs, so your chances are pretty good in winning!