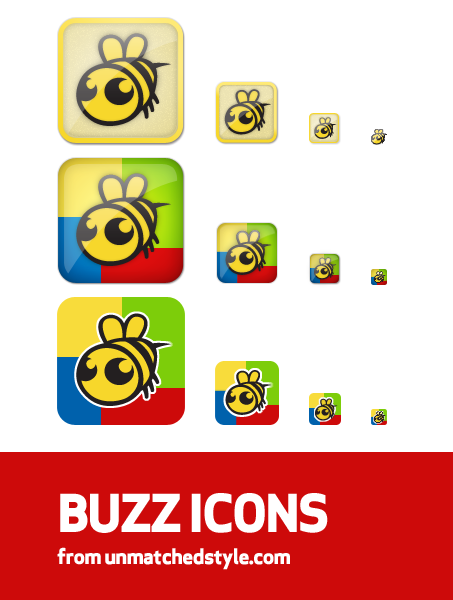 Download the Google Buzz icons here (570 kb)
With all the buzz (shut it…) surrounding Google buzz the past 24 hours we thought it would be cool to release a set of web icons. We've included 16, 32, 64 and 128 pixel versions, a photoshop file of all the icons and the buzz bee as an eps. These are custom created by the unmatchedstyle crew, so use them however you want. If you improve on it or see it in the wild at some point, let us know on twitter @unmatchedstyle or email [email protected].

Buzz Iconset by Period Three, LLC is licensed under a Creative Commons Attribution-Share Alike 3.0 United States License.
Based on a work at www.unmatchedstyle.com.