Megan spoke at our BDConf DC in 2015 about A more beautiful & accessible web for all! She's speaking again at ConvergeSE in Columbia, SC, April 13-15th. about the using the Craft CMS in your web dev projects.
On The Interwebs:
Megan is a Front-End Developer at Viget by day and hobbyist illustrator by night based near Washington, DC.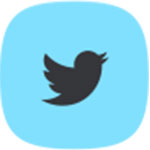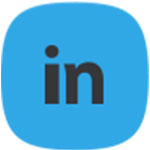 or zlockart.com
Here's a little more about her talk featured in the above video on Accessibility:
With an aging population and possible legislation changes around the corner, it's more important than ever that we build a more beautiful, accessible web for **all** our users. It's a responsibility that goes beyond government agencies and 508 compliance. With a little education and creative thinking, accessibility is achievable without changing our tools, our budgets, or our designs.
I'll be breaking down WCAG 2.0 Level A standards with a focus on easy, approachable ways you can build sites to be more accessible.
Some Articles She Wrote for the Viget Blog:
How to Create More Accessible Content, Part 2: Media
Going Off-the-Shelf: WordPress vs. Craft vs. Drupal vs. Shopify
How to Create More Accessible Content, Part 1: Copywriting