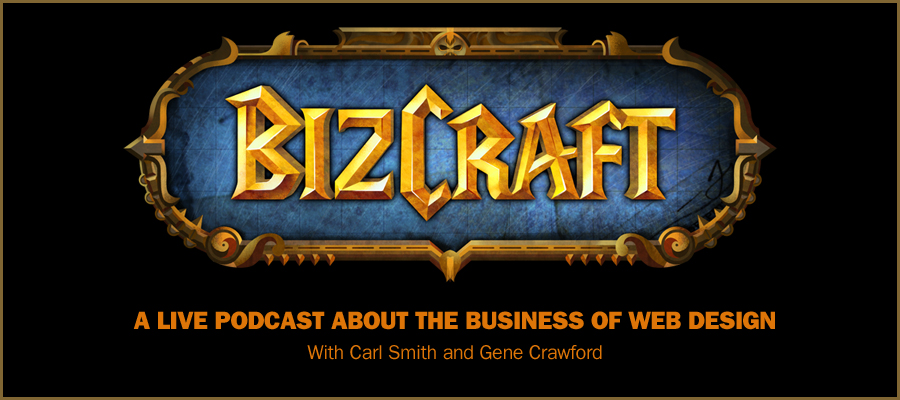 Play or Download this Episode
Download MP3 (41 MB / 00:50:09)
Subscribe to the Show
iTunes / RSS feed / Get Email Updates
About the Show
This is BizCraft, the podcast about the business side of web design, recorded live almost every two weeks. Your hosts are Carl Smith (@carlsmith) of nGen Works and Gene Crawford (@genecrawford) of UnmatchedStyle.
This Episode Show Flow
In this Episode of BizCraft we remember why we even started doing what we do and talked about some life goals and career goals.
When we get caught up in cogs and the busy world we work in and forget why we started.
Little pieces of dookie.
Carl started working for himself for more control over his life.
Gene started because of several dead end jobs that blew up.
Shared some stories about how/why we started up our business and how we screwed them up.
Mark Divine: "Know your why".
Vison vs. "your why" is very different.
Link: How humans are wired to procrastinate – find it.
Know Your Why
Life goals vs. Career goals.
Do you think about what you'll be when you're done doing what your doing?
Do you set goals? Life goals?
The Art of the Start by Guy Kawasaki
Do it for yourself… and it get's way easier.
Beers During The Show
Gene: NonChalant Blonde IPA Ardwolf
Carl: Sam Adams