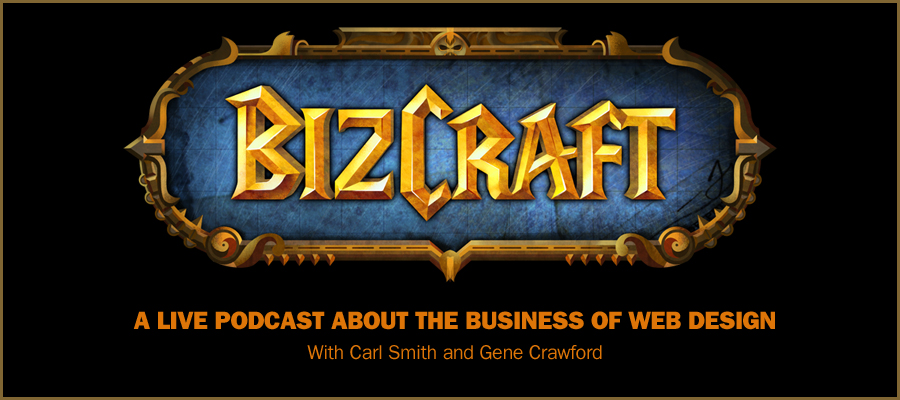 Play or Download this Episode
Download MP3 (41 MB / 00:42:09)
Subscribe to the Show
iTunes / RSS feed / Get Email Updates
We are now also syndicated on Stitcher.
About the Show
This is BizCraft, the podcast about the business side of web design, recorded live almost every two weeks. Your hosts are Carl Smith (@carlsmith) of nGen Works and Gene Crawford (@genecrawford) of UnmatchedStyle.
In this Episode of BizCraft we talk about Risk (with a big R) and losing passion for what you do then finally companies surviving founders.
Episode Flow:
Talked about Gene's roles in the different companies he works with/in.
Carl's position within his career path and history.
"It's very hard for a services firm to survive it's founder." – Carl Smith
We discussed the past history of the Jellyfish Model and nGen Works.
The "do or die mentality" is important from leadership.
Thinking through the iterations of your company. Has it changed it's configuration over the years? It probably has!
Check out Krit, they are a great story of product company now trying their hand at being a services firm.
Beers During The Show
Gene: Stone Brewing Arrogant Bastard
Carl: Shock Top Belgian White