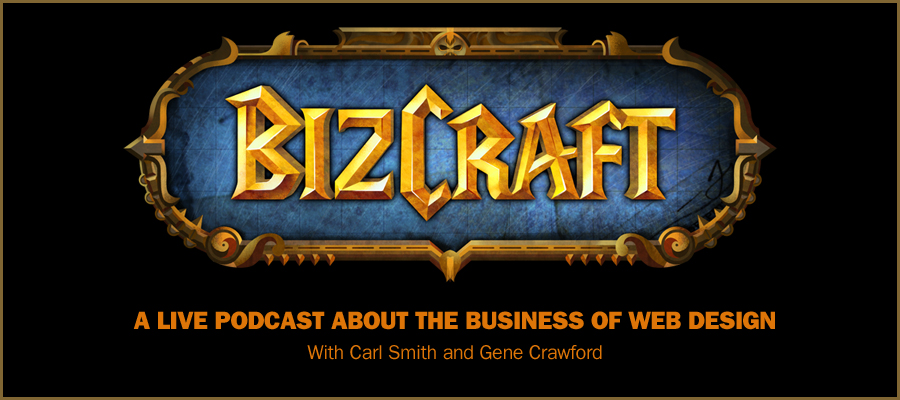 Play or Download this Episode
Download MP3 (49 MB / 00:52:38)
Subscribe to the Show
iTunes / RSS feed / Get Email Updates
We are now also syndicated on Stitcher.
About the Show
This is BizCraft, the podcast about the business side of web design, recorded live almost every two weeks. Your hosts are Carl Smith (@carlsmith) of nGen Works and Gene Crawford (@genecrawford) of UnmatchedStyle.
Episode Overview
Just a general catch up show. We haven't talked in a while, so we're being selfish and just talking about stuff. But in the process we got into talking about running events and how we do those as a full on business approach.
– The last Iron Yard Cohort of the year 2015.
– How the classes work & what graduates get.
– Hybrid Conf (In Ireland)
– Carl was the Emcee at Hybrid, what that was like.
– Tattoos?
– Conferences as Businesses: what does it take?
– BlendConf being canceled
– Giant Conf "Tiny Giant" events being canceled
– Hybrid Conf vs. Frontend Conf
– The difference between a "one off conference" and a "professional series" event.
– Great things that come out of events that keep us doing them.
Beers From Show:
Gene: New Belgium Tripel
Carl: Founder's Dirty Bastard