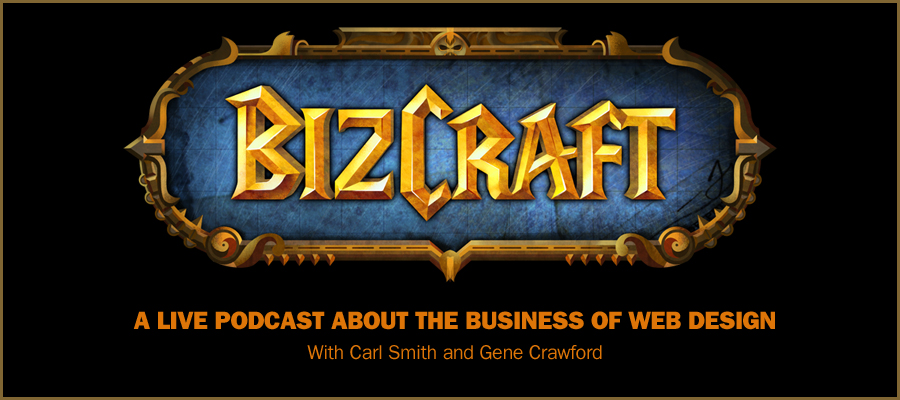 Play or Download this Episode (Recorded live on 12/14/2012)
Download MP3 (46.34 MB / 00:50:37)
Subscribe to the Show
iTunes / RSS feed / Get Email Updates
About the Show
This is BizCraft, the podcast about the business side of web design, recorded live almost every two weeks. Your hosts are Carl Smith (@carlsmith) of nGen Works and Gene Crawford (@genecrawford) of UnmatchedStyle.
Episode Overview

Special guest this episode: Dan Mall (@danielmall).
Dan is an award-winning designer from Philadelphia, an enthralled husband, and new dad. As the Founder & Design Director at SuperFriendly, Dan and his team defeat apathy and the forces of evil with heroic creative direction, design, & strategy. He's also co-founder of Typedia and swfIR, and sings/plays keyboard for contemporary-Christian band Four24. Dan was formerly Design Director at Big Spaceship, Interactive Director at Happy Cog, and a technical editor for A List Apart. He writes about design and other issues on Twitter and on his industry-recognized site, danielmall.com.
This episode was part of the UMS Live show from Friday December 14, 2012.
Beers from the end of the show
Carl: Peak organic – winter session ale
Gene: Spaten Lager
Dan: Fruit Juice (that he makes himself!)