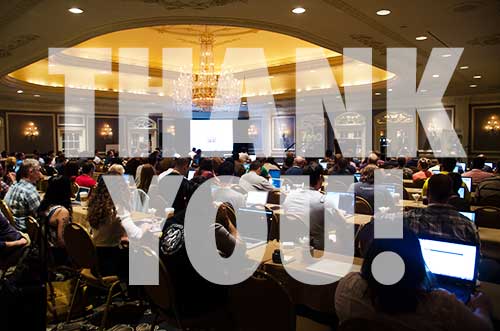 We want to share a heartfelt thank you for attending BD Conf Nashville. Without you guys showing up there'd be no conference!
Thank you to you guys the attendees, thank you to our sponsors: Mailchimp, Shopify, Automattic, Sticker Mule, Krit, A Book Apart, O'Reilly and Saatchi & Saatchi for the happy hour drinks! Nashville was pretty cool and we'll be back again next year. A special thank you to our partners at The Iron Yard as well.
Links to presentations and notes:
We couldn't get all the speaker's presentation files but we've compiled the ones we could get along with other's notes, etc…
Collaborative Notes from BD Conf Session in Nashville, 2014
By those wonderful dudes & ladies at Sparkbox
Designing on the Z-Axis by Wren Lanier
Small Screen Navigation: BD Conf: Nashville, 2014 by Ben Callahan
Lara Swanson: Mobile Web at Etsy
Interactions in Responsive Web Design for Hover and Touch Devices
Content-first UX Design by Steph Hay (notes by Luke W.)
The Future of Responsive Images by Mat Marquis (notes by Luke W.)
Web Designer, Motion Designer by Val Head (notes by Luke W.)
Offline First is the new Mobile First by John Allsopp (notes by Luke W.)
We setup a full Eventifier account to capture all the tweets and stuff for you.
Nice writeup on BD Conf Nashville by Dustan Kasten of Skookum
We had several requests for the playlist from Nashville, here it is as a PDF Download.
The Vest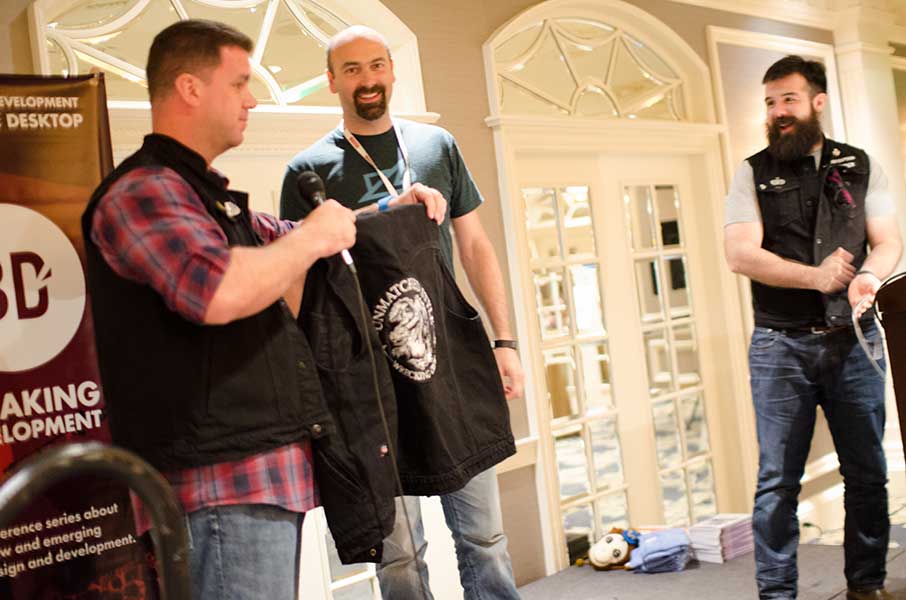 Who can forget Ben Callahan donning his UMS Club Vest to become an official part of the Wrecking Crew!
Looking for a new emlpoyee or a new job?
If you are an employer looking for a new team member please complete this short form for us.
If you are in the market for a new job/full time gig then please complete this short form for us.
Once we collect a few submissions from you we will follow up with another email that shares everyone's submissions to all attendees and sponsors. So only submit if you're serious okay?
Thank You
With all that said and shared, sincerely, thank you. See at the next event!