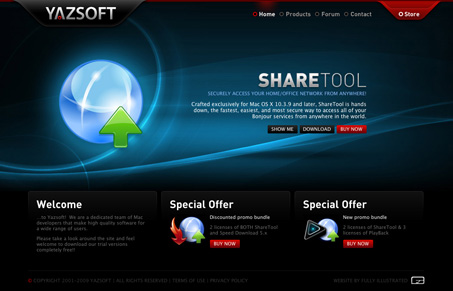 Submitted by Michael Heald, @michaelheald Designer.
The all new Yazsoft site is dark, rich and slick, showcasing the great array of Mac applications available.
Really visually rich website, it's very smooth and well done in that sense. It has some really great graphics work going on which makes it stand out quite nicely. Plenty of details and enjoyable icons too.