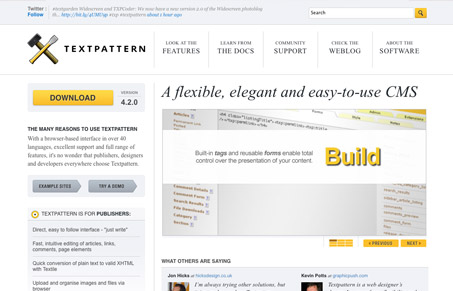 New look for textpattern.com, done by our friend @squaredeye.
Looks great too! It's what you'd expect, high quality detail work, lots of things to discover as you navigate around the site. The grid is really strong and love the clean airy feeling to it. The site seems really massive in terms of content, but the design gives me a quick mental model of where to find stuff as I navigate across the main pages, that's not always easy to do. Great looking site!
Check out the screen cast review for more in-depth details of what we thought.