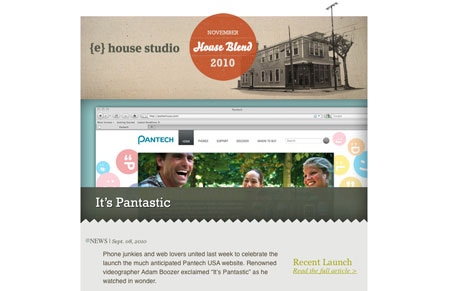 As Jason Beaird (@jasongraphix) said it in his tweet.
One of the most elegant email newsletter designs I've seen in a while. eepurl.com/bdCP- Nice work, @ehousestudio
I completely agree!
This is a nicely paced, visually spaced email design. I like how it's visually separated into clearly defined content sections. I see a lot of email newsletter designs (So does Jason working at mailchimp I'm sure…) and they often lack that content hierarchy that this layout really focuses on. Great work!