The new An Event Apart site had landed. It's a well done example of clean design and responsive/mobile-first implementation. I think we'd all except no less from the masters themselves. They've given us a nice writeup on the site re-launch on their new blog too.
I really like the changes from the desktop to iPad to iPhone screen width layouts too.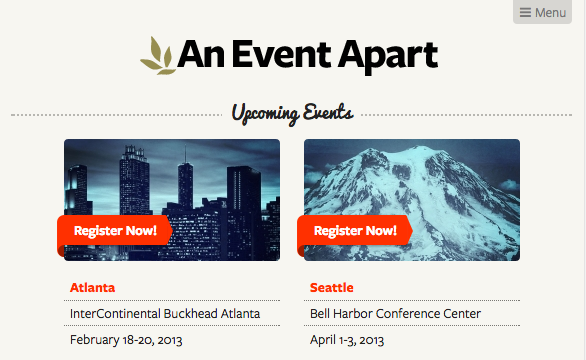 The change from the slideshow to the big clickable images that show off the locations works really well in both environments. The imagery is also consistently presented which makes it feel all unified and welcoming.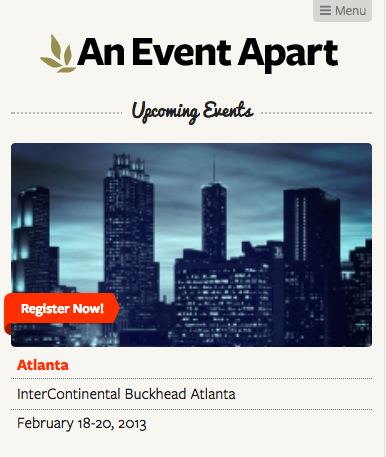 Another thing to note is the mobile navigation patter of the top anchor to the bottom of the page navigation. Keeps it simple IMHO.
Love this!