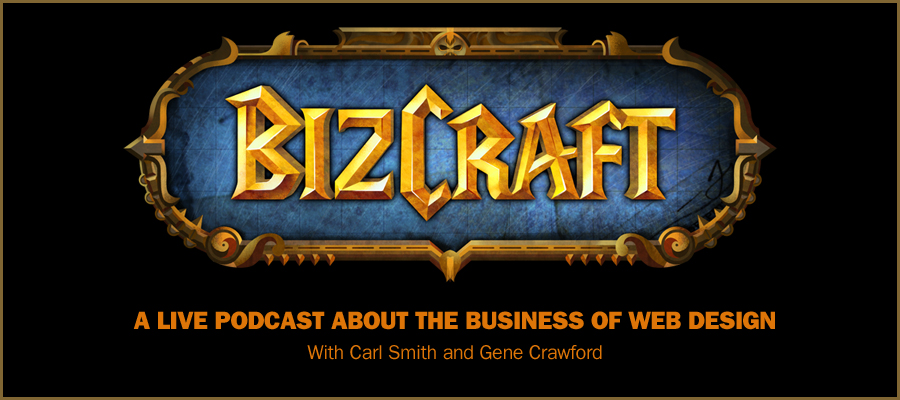 Play or Download this Episode
Download MP3 (41 MB / 00:42:48)
Subscribe to the Show
iTunes / RSS feed / Get Email Updates
We are now also syndicated on Stitcher.
About the Show
This is BizCraft, the podcast about the business side of web design, recorded live almost every two weeks. Your hosts are Carl Smith (@carlsmith) of nGen Works and Gene Crawford (@genecrawford) of UnmatchedStyle.
Episode Overview
Carl has an in depth conversation with former Happy Cog and Bureau co-founder Greg Storey, the Original Airbag himself to see what he's been up to since leaving Happy Cog.
Follow Greg on Twitter: @Brilliantcrank
Show Flow:
– Design Jobs (what the landscape looks like for "experienced designers")
– Is job focus good or bad?
– The size of a business dictates the type of designer and timing of hiring a specific type of designer.
– Lots of business is hiring many, many designers.
– How much does a company's culture affect your decision to work somewhere?
– What happens with bigger product companies buy a service "agency" company?
– Do product companies value product designers vs. agency designers?
– What's the hiring process been like across the board so far?
– What's your story? No pun, it's a question Greg had asked in an interview…