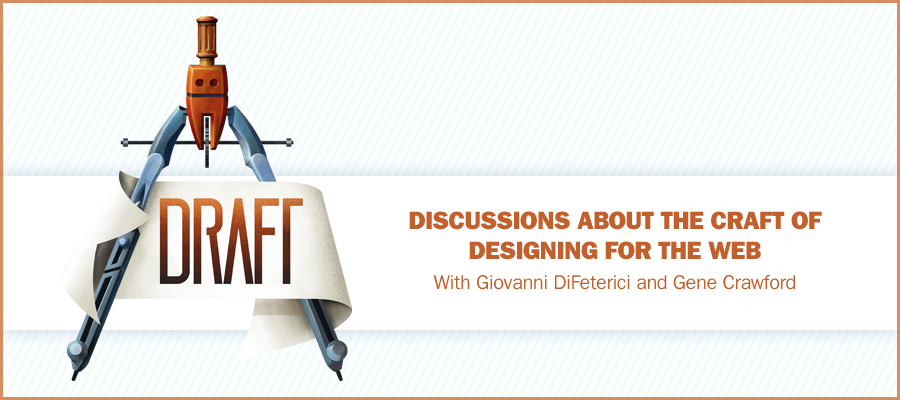 Play or Download this Episode
Download MP3 (6.9) MB / 00:07:32)
Subscribe to the Show
About this Episode
In this episode of Draft we talk about the effect of Flat UI Design and how we all got caught up with it. Based roughly on a tweet that Sarah Parmenter @sazzy put out there:
Question. iOS7 is "flat" but why have we transitioned that to the web? Who says that's right and why have so many followed?

— Sarah Parmenter (@sazzy) October 2, 2013
About the Show
This is Draft, a show about the craft of designing for the web. Your hosts are Giovanni DiFeterici (@giodif) and Gene Crawford (@genecrawford) both from this little old website right here: UnmatchedStyle.