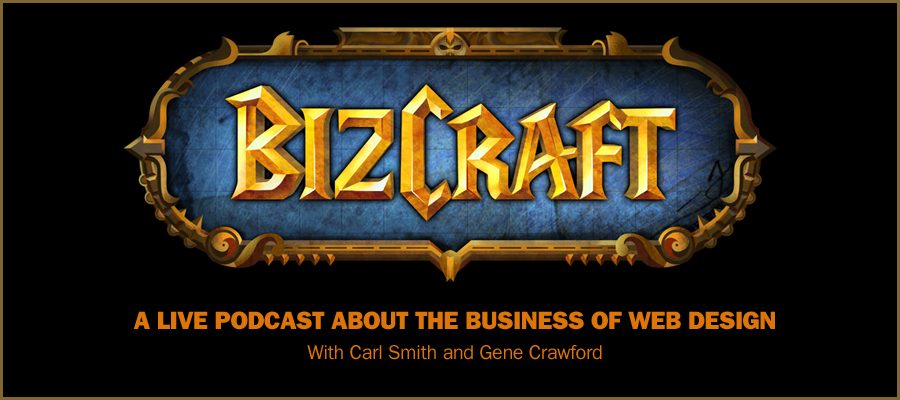 Play or Download this Episode (Recorded live on 05/09/2013)
Download MP3 (51.71 MB / 00:56:29)
Subscribe to the Show
iTunes / RSS feed / Get Email Updates
About the Show
This is BizCraft, the podcast about the business side of web design, recorded live almost every two weeks. Your hosts are Carl Smith (@carlsmith) of nGen Works and Gene Crawford (@genecrawford) of UnmatchedStyle.
Episode Overview
"Suck it up", we talk about some of the bonehead stuff we've done in client services and how we escaped mostly unharmed. It's a fun story swappin' episode, we promise! 😉
Questions from the Kids:
Audio Question
Colin From Edinburough – wildtrails.co.uk
How do you go about contacting clients,
How do you involve them in design,
How do you show them early designs,
Do you meet early and often during the process
Generally, wants to know how we go through the process of a web design project from start to sign off and how we involve the client.
Beers from the end of the show
Gene: Tripel Karmeliet
Carl: Ass Kisser Porter Pounder Smoked Porter
Give us a review?
If you like the show, heck even if you hate the show, how about tell us about it in iTunes? It helps exposure for the show a lot! We'll love you for it!