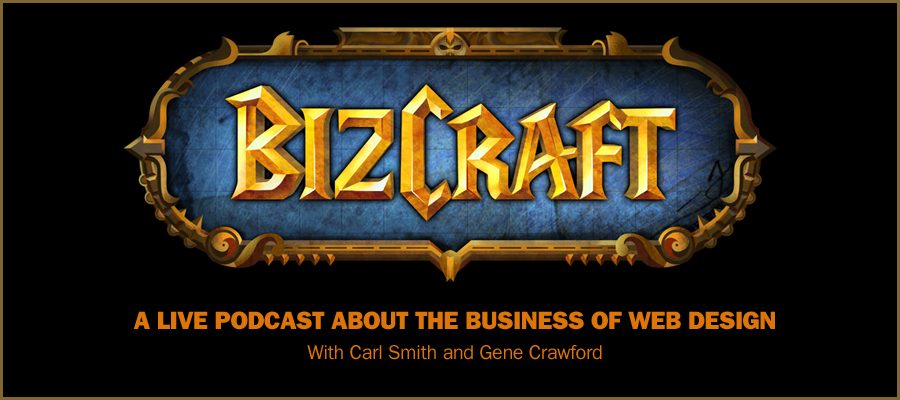 Play or Download this Episode (Recorded live on 06/29/2012)
Download MP3 (50.04 MB / 00:52:27)
Subscribe to the Show
About the Show
This is BizCraft, the podcast about the business side of web design, recorded live almost every two weeks. Your hosts are Carl Smith (@carlsmith) of nGen Works and Gene Crawford (@genecrawford) of UnmatchedStyle.
In this episode we take questions from:
Nathaniel Deal – nathanieldeal.com
Adam Little – 45royale.com
Lea Alcantara – lealea.net
Kris Black – blackandhue.com
Huge thanks to everyone who checked out the live show. We'll be back on in 2 weeks to kick it up again.