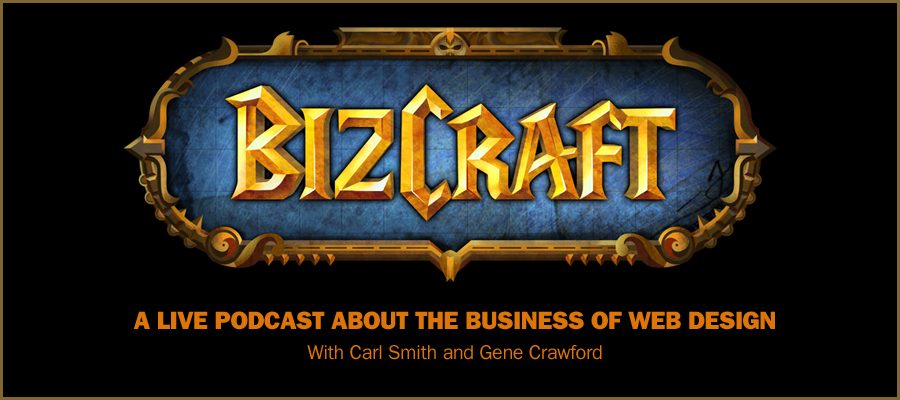 Play or Download this Episode (Recorded live on 12/14/2012)
Download MP3 (24.42 MB / 00:26:41)
Subscribe to the Show
iTunes / RSS feed / Get Email Updates
About the Show
This is BizCraft, the podcast about the business side of web design, recorded live almost every two weeks. Your hosts are Carl Smith (@carlsmith) of nGen Works and Gene Crawford (@genecrawford) of UnmatchedStyle.
Episode Overview
This episode was part of the UMS Live show from Friday December 14, 2012 it was the 30 or so minutes before we had Dan Mall join us.
Carl has been working on figuring out how to discuss and re-calibrate or just calibrate the nGen-eer's salaries/compensation we discussed what he's doing there, some of the research he's doing, how to talk about it with employees, etc…
We also talked a little about "end of year planning" for your business.
How do you shut down for holiday's and work with clients on it? Do you get any crazy calls on Holidays? We briefly swap some stories…
Beers from the end of the show
Carl: Peak organic – winter session ale
Gene: Spaten Lager
Give us a review?
If you like the show, heck even if you hate the show, how about tell us about it in iTunes? It helps exposure for the show a lot! We'll love you for it!