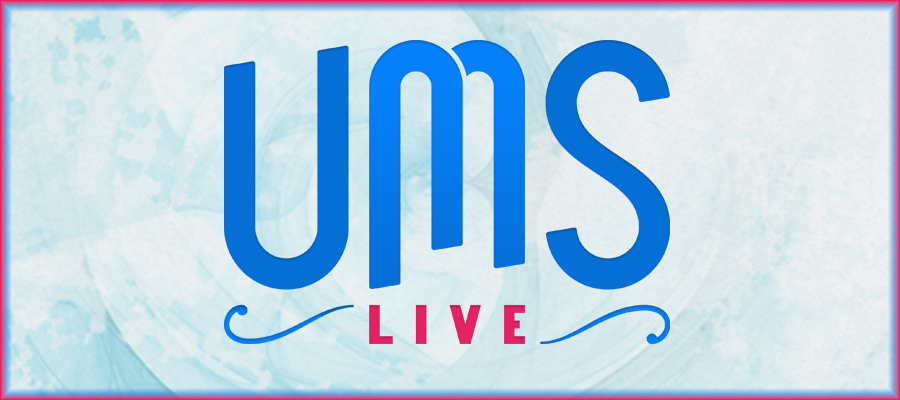 4 Hours of LIVE Podcasting 12/14
Check out the UMS Live Page @ http://ums.sc/live
From 11:30 AM EST to 3:30 PM EST on December 14th join us for a mighty afternoon of web design discussion with some of your favorite webbies.
Along with short interviews and discussions we'll be showcasing a few great podcasts & shows LIVE. With guest like Carl Smith, Dan Mall, Zurb, United Pixel Workers, JD Graffam, FortySeven Media & More. We'll also be doing some prize giveaways to those signed up and checked in. Though you can still listen without being a member.
BizCraft
BizCraft is the podcast about the business side of web design, recorded live almost every two weeks. Your hosts are Carl Smith (@carlsmith) of nGen Works and Gene Crawford (@genecrawford.)
Draft
Draft is a show about the craft of designing for the web. Your hosts are Giovanni DiFeterici (@giodif) and Gene Crawford (@genecrawford.)
It's Business Time with the Kick Awesome Show
Kicktastic is the business show that's birthed from the Kick Awesome Show. The Kick Awesome Show is a video podcast with Nate Croft and Jon Longnecker of 47 Media.
Our Guests Include
Carl Smith
Carl is the Chief Keeper Upper of nGen Works and irreverent ditcher of the nine-to-five. You know him as co-host of the BizCraft show.
Dan Mall
Dan is an award-winning designer from Philadelphia, an enthralled husband, and new dad. As the Founder & Design Director at SuperFriendly, Dan and his team defeat apathy and the forces of evil with heroic creative direction, design, & strategy. He's also co-founder of Typedia and swfIR, and sings/plays keyboard for contemporary-Christian band Four24. Dan was formerly Design Director at Big Spaceship, Interactive Director at Happy Cog, and a technical editor for A List Apart. He writes about design and other issues on Twitter and on his industry-recognized site, danielmall.com.
ZURB
We'll be talking to team members (Jon and Chris) of Zurb about Foundation, Responsive Design and other things they've contributed to our community.
JD Graffam
JD runs Simple Focus, a user experience brand firm in Memphis, TN, that helps local and national brands take on the internet with simple ideas, design and technology.
Nathan Peretic & Jay Fanelli
Co-founders of Full Stop Interactive, a web shop in Pittsburgh, PA and United Pixel Workers and Pixelivery.
Jonathan Longnecker
Jonathan is the co-founder of FortySeven Media – a kick awesome design firm specializing in web, print and media creation. He is also 1/2 of the The Kick Awesome Showa video podcast dedicated to design, the web and general nerdery. It's great!
Nate Croft
Since he first raised a wooden spoon to beat on pots and pans, Nate Croft has loved making music. That has nothing to do with design, but Nate couldn't think of any other way to start this tiny biography. He lives in the wonderfully strange land of Knoxville, Tennessee where he designs and creates digital media of various flavors. He is full of ideas and is known to blurt them out out of nowhere, confusing those nearby. He is married to Dena, the woman he has always hoped he could have. Nate readily admits that he is a geek.
Austin Church
Austin Church is the Founder and Chief Goofball at Bright Newt, a mobile app development, copywriting, and marketing outfit. Along with Nate Croft and Jonathan Longnecker, he also helps to keep Kicktastic sassy.
Your Hosts For The Day From The UMS Crew:
Gene Crawford – @genecrawford
Giovanni DiFeterici – @giodif
Jay Barry – @petridisc