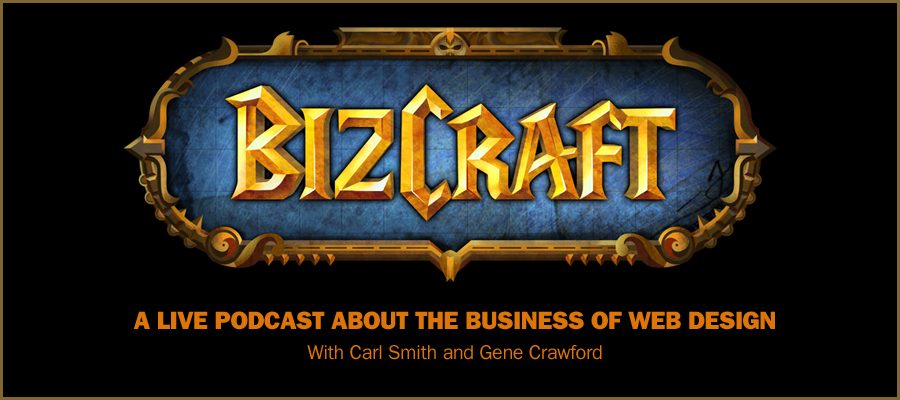 First Episode Friday June 15th @ 2:00 PM EST
WTH Is BizCraft?
This is a live podcast/show, we're not entirely sure what to call it, but we'll be doing the show twice a month and hope some of you will call or email in with your questions about running a web design business. We'll go through some of our past experiences with clients, talk about things we're planning for our businesses, share tall tales and try to figure things out live on the internet together.
Ask Us A Question!
Need to get something off your chest? Need some help with a certain client situation? Planning some big sweeping changes with your business? Please send us your question and we'll discuss it live on the internet. Hit up this form for an email question or record your question and send that in so we can play it on the show.
Your Hosts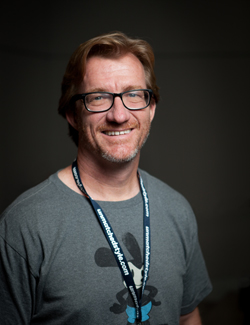 About Carl Smith
Carl Smith is the Chief Keeper Upper of nGen Works and irreverent ditcher of the nine-to-five.
Owner and founder of nGen Works, Carl Smith runs an unconventional distributed team that works with businesses to redefine their identities and ideals. Carl has made a name for himself in client services by creating a new framework for how we get things done, and by enabling us to realign our creative communities. When he's not conducting riveting business experiments with his nGeneers or consulting for global trendsetters, he's busy sculpting a new face for the world of work.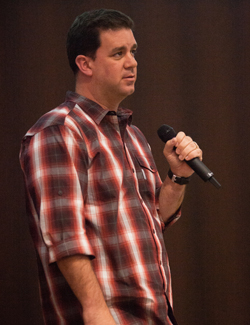 About Gene Crawford
Gene Crawford is the editor of this here website: unmatchedstyle.com, current president of South Carolina AIGA, writer for .Net Magazine (the print version) and founder/organizer of the ConvergeSE.com conference(s).
Mostly though he's been running Period Three, a web design and development company, for almost 10 years. He's been working on internet projects since 1992 (yeah you read that right… *sigh*) Period Three is not distributed or fancy, it's a simple design and build based web shop that just tries to keep it's head above water by doing what they love.