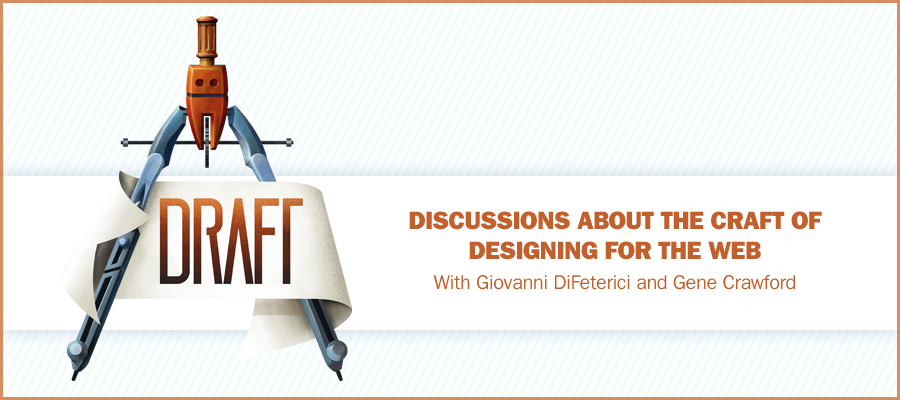 Play or Download this Episode
Download MP3 (8.94) MB / 00:09:46)
Subscribe to the Show
About this Episode
In this episode of Draft we talk about usability on tablets and other mobile devices. Kicked off from an article from the Nielsen Norman Group for one of their tablet usability studies:
Summary: Flat design and improperly rescaled design are the main threats to tablet usability, followed by poor gestures and workflow.
About the Show
This is Draft, a show about the craft of designing for the web. Your hosts are Giovanni DiFeterici (@giodif) and Gene Crawford (@genecrawford) both from this little old website right here: UnmatchedStyle.