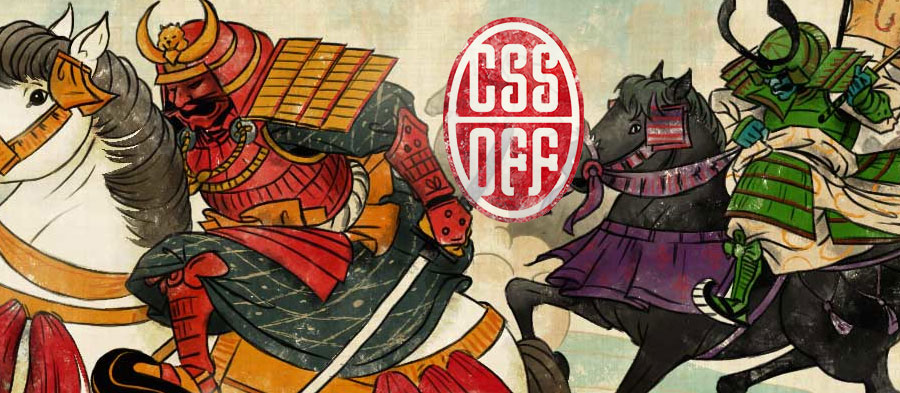 Prepare for Honorable Markup Mayhem
Announcing CSSOff 2013
The CSSOff is back for another round of honorable battle. Test your skills against a truly legendary field of opponents. All registered competitors will receive the design via e-mail on November 12th, 2013 at 12:00 PM EDT US and will have two weeks to complete the project. The final due date for all entries is November 26th, 2013 at 12:00 PM EDT US.
The Design
The 2013 CSSOff contest design has been created by Honorable Sensei Dan Mall (@danielmall) this year's design is not unlike last year's where you will be tested beyond your limits. It should be a challenge like last year's design from Paravel.
About Dan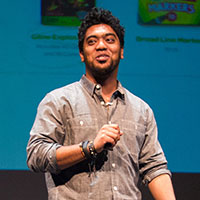 Dan Mall is an award-winning designer from Philadelphia, an enthralled husband, and new dad. As the Founder & Design Director at SuperFriendly, Dan and his team defeat apathy and the forces of evil with heroic creative direction, design, & strategy. He's also co-founder of Typedia and swfIR, and sings/plays keyboard for contemporary-Christian band Four24. Dan was formerly Design Director at Big Spaceship, Interactive Director at Happy Cog, and a technical editor for A List Apart. He writes about design and other issues on Twitter and on his industry-recognized site, danielmall.com plus his design company superfriend.ly.
Sign Up
Get full details and updates about CSSOff at UnmatchedStyle.com/CSSOff/. If you haven't already signed up to be notified by email, get on the list now grasshopper.