Things are about to get crazy here for us at UnmatchedStyle. We have a conference, several speaking gigs, Giovanni wrote a book and live podcasts to produce. What better way to get the word out than a quick post? Here we go:
Converge Florida

We're brining the Converge conference to Tallahassee, Florida on October 4th & 5th. The lineup features: Leslie Jensen-Inman, Chris Coyier, Cameron Moll, Jina Bolton, Carl Smith, Christopher Schmitt, J Cornelius, JD Graffam, Vincent Hunt, Darren Allen,
Mark Marsiglio, Jed Schneider and Bermon Painter as well as workshops and 3 live podcasts recorded on the first day of this 2 day event. We've sold out the Planetarium/Digital Dome that we originally picked for this event and are moving it to the larger IMax theater.
The Web Designer's Roadmap

Giovanni wrote a book, called The Web Designer's Roadmap published by Sitepoint books it is your guide to navigating the web design process. This 192-page, full-color book covers all the steps from initial inspiration to finished design, helping to make you a more professional web designer. It really is good, i'm not just saying that because he told me too!
RefreshDC – Design Double Header

Giovanni and Gene are speaking at RefreshDC for a design double header on September 20th. Gio is speaking about Conceptual Design and I'm going to tackle Signup Form Design & UX The event is sold out. HUZZAH! We're super stoked to meet the fine people of RefreshDC.
Web Afternoon & BizCraft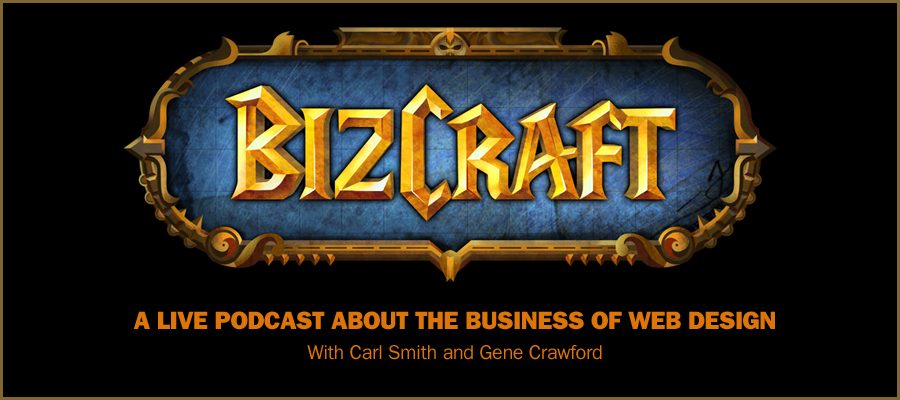 Both Giovanni and Gene are speaking at Web Afternoon Charlotte on September 22nd along with fellow BizCraft podcaster Carl Smith. Speaking of which, we'll be doing a live recording of the BizCraft show at 11:00 am, just before the full Web Afternoon event kicks-off.
On the Horizon…
Other conferences we'll be at either speaking or attending are:
Remix South Atlanta October 19th – 20th
Future of Web Design – New York City October 22nd – 24th