Educator
Leslie is an educator at heart, it's apparent anytime you talk to her. She loves her students and strives to give them the best experience when she's working with them. From createathon(s) to other endeavors related to the field clearly she's a leader.
Make Awesomeness
It's her mantra, and as an author on the InterACT with Web Standards book as well as other projects she's definitely walking the walk IMHO. The key about what she's saying is to find what gives you energy. That is find what can drive you and follow it. Make Awesomeness. Do Good.
About: Leslie Jensen-Inman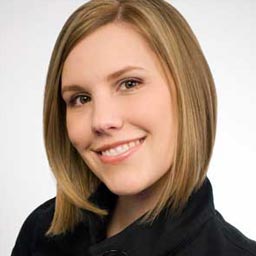 Leslie Jensen-Inman, assistant professor at The University of Tennessee at Chattanooga, acts on her passion to improve web education through initiatives such as Teach the Web, the Open Web Education Alliance, the WE Rock Summit and Tour, and InterACT. Leslie is co-author and creative director of the book InterACT with Web Standards: A holistic approach to Web design.
Make Awesomeness. Do Good. This is Leslie's mantra. She believes awesomeness can and should be integrated into every aspect of the creative process. Leslie works with young designers and established professionals to create opportunities to design and produce innovative products that support the efforts of creatives.