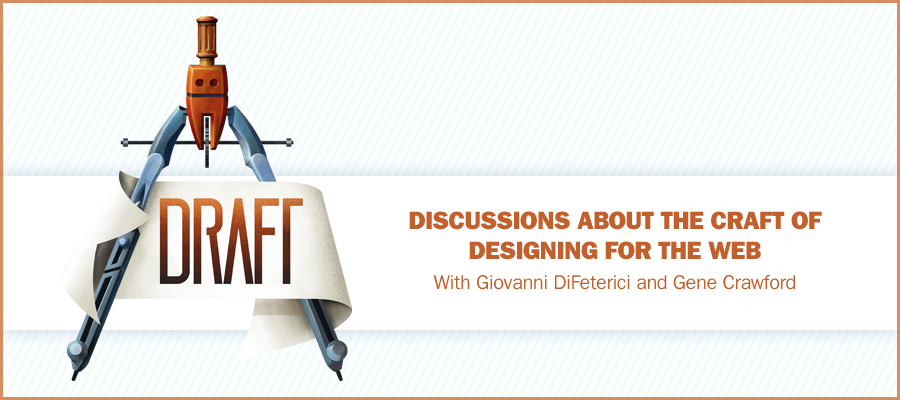 Play or Download this Episode
Download MP3 (7.65 MB / 00:08:21)
Subscribe to the Show
About this Episode
For this episode we discuss a post by Wells Riley titled "Less Aesthetic, More Design". Let's start off with his pull quote from the post:
Talk about "Flat Design" has exploded over the last two or three weeks. It's almost become as much of a meme as Skeuomorphism became a few months ago. There's a critical piece of this discussion missing – that's got to stop.
So what's the difference between "design" and an "aesthetic". It's all in your approach and what's at the core of what you're trying to communicate or accomplish. Let's find out how we can apply an aesthetic like "flat design" or "skeuomorphism" to our design. Are you with us?
About the Show
This is Draft, a show about the craft of designing for the web. Your hosts are Giovanni DiFeterici (@giodif) and Gene Crawford (@genecrawford) both from this little old website right here: UnmatchedStyle.