It's About Trust
Carl talks about trust and how to build trust with your clients and other people that work with you. He has some powerful ideas about being honest and true. Getting to "the most important thing" with your client is where you need to get to fast. Talk to your client and work hard to get them to open up and trust you.
Carl also talks a lot about the "promise" – which is what your client is selling to their clients (or their products). Finding the difference between what your client promises and the reality of what they deliver is where you fit in. Maybe sometimes that doesn't fit with your worldview, that's okay. At least at that point you'll be armed to make the decision to work with that client or not.
Very wise thinking from Carl here.
About: Carl Smith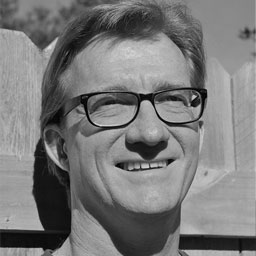 Carl Smith is the Chief Keeper Upper of nGen Works and irreverent ditcher of the nine-to-five.
Owner and founder of nGen Works, Carl Smith runs an unconventional distributed team that works with businesses to redefine their identities and ideals. Carl has made a name for himself in client services by creating a new framework for how we get things done, and by enabling us to realign our creative communities. When he's not conducting riveting business experiments with his nGeneers or consulting for global trendsetters, he's busy sculpting a new face for the world of work.
Follow along @carlsmith