We are giving away a pass to the Breaking Development Conference in Nashville on July 29–30. All you have to do is fill out this form to be eligible to win.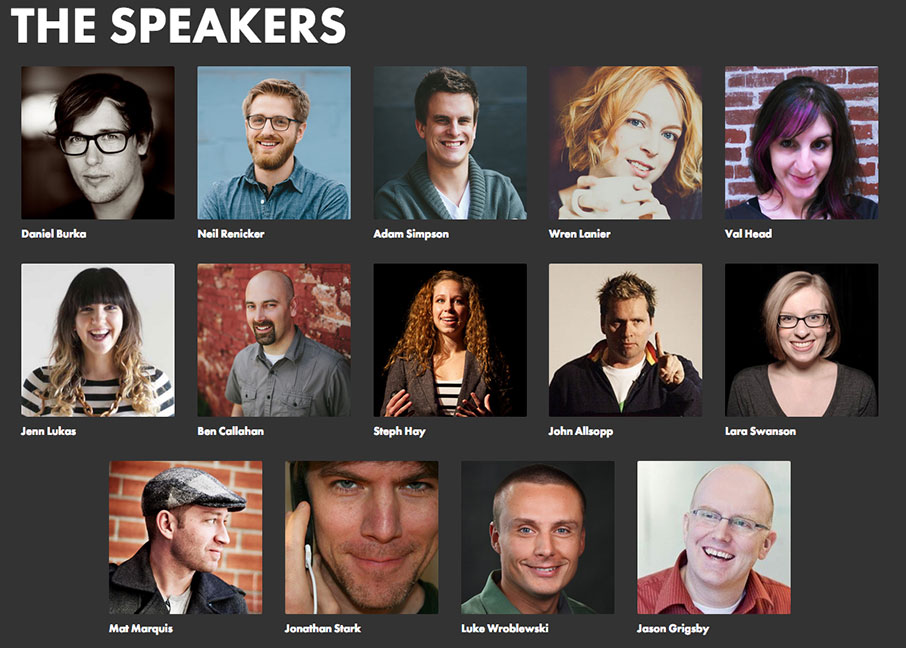 Content for BDConf covers a wide range of topics. Soft sciences like Design and UX are emphasized as well as the technologies that drive multi device experience and the mobile web. We search for great speakers to provide content that helps our attendees understand more about the mobile web. We want every attendee to walk away from our event with a deeper knowledge how design and development have changed to accommodate the new technologies and the new way that users access information.
THE EXPERIENCE
The attendee count is kept low to keep the speaker/attendee ratio high ( about 1/10 ). We are convinced that the best conferences provide ample opportunity for informal talks between both speakers and attendees. After years of hosting tech events, we've learned that the impromptu conversations among colleagues are sometimes the ones that inform and inspire the most.
Destination Locations
We've chosen Resort locations to give our attendees ample opportunities for fun and relaxation outside of the general event schedule. Resorts are self contained and convenient, with multiple restaurants, sites, and attractions.
Small and Social
We opt to keep our events friendly, the topics focused and the content uninhibited by competing tracks. We choose to keep attendance at workable, pre-determined levels to enhance social networking opportunities.
How to Enter
Fill out this form, we'll pick a winner randomly from those comments in a few days time and notify you.
(Note: you must provide your own travel to Nashville & this ticket giveaway does not include the workshop on July 28th.)