Allan Branch
LessAccounting, LessEverything, LessConf, LessFilms, etc…
I've known Allan for a couple of years now through conferences, he does LessConf and we do Converge stuff, so there's mutual respect going on. Allan does a lot for our community in general and is always willing to share his knowledge and opinions on stuff.
Don't Let Your Business Run You.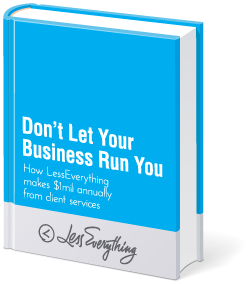 Allan and Steve (his business partner) recently launched their new book "Don't Let Your Business Run You". While they've gone from running a 100% client focused consulting business to a 100% product based business they chose to share from their past experiences running that consultancy. This book is full of truth. Pretty much an outline of what they've gone through over years of running their business and chock full of insights and tips on how to handle situations – which is really what makes it so valuable.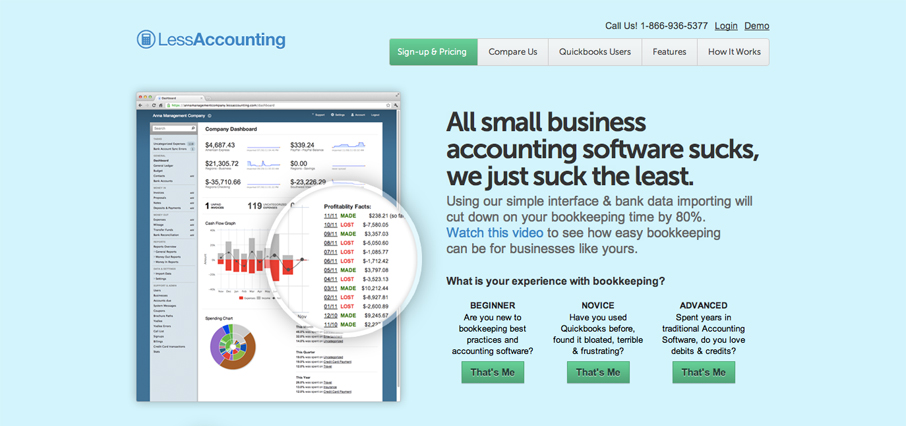 Venture Capital
I asked him about Godaddy approaching them to purchase their accounting application LessAccounting: LessAccounting Claims They Turned Down Acquisition Offer From "Low Moral Fiber" GoDaddy. I love how he answers it, "yeah, we don't agree with their ethics, so no deal." – I'm paraphrasing but you get the point.
We talked a lot about the "lifestyle business". He said that there's some bad formatting in terms of expectations in our industry when it comes to web app business. We expect exponential growth or we consider it a failure. He's truly about building a business person by person, brick by brick. I love that.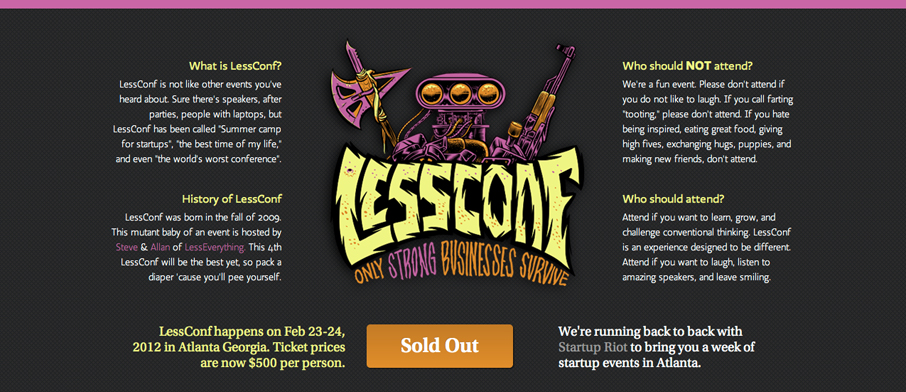 LessConf
One of my favorite things that Allan does is LessConf. I've been a fan of this conference for a while, i'm sure a lot of you are too. It's probably the strongest way that the Less guys get their image/brand across to the public. They also have created LessFilms. What's important to note here is all the different things they try business wise to make work.