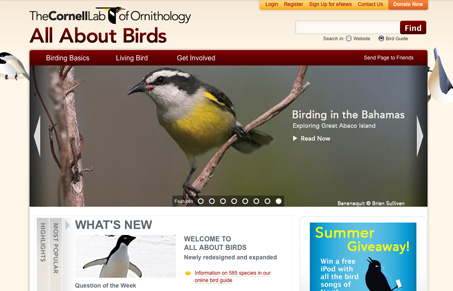 Found via @jasonfried.
http://www.allaboutbirds.org is one of the best sites I've ever used. Great design & amazing content.
This is indeed a very well done website, it's chock full of information and great photography but never is it overwhelming. Things are so well spaced and the layout is very open and inviting. There's so many great little details across this website, it's clearly someone's labor of love to maintain it. Spend some time with the site and you'll some great details.