Rob Harr
The Business of Talent
In recent months, a number of design firms have met with hard times that resulted in this dissolution of the firm or, at the least, major cutbacks. These developments have been alarming to the industry and like many business owners and professionals, I wondered why these companies found themselves in hard times.
Rob Harr is one half of the leadership for SparkBox, a well respected design firm in Dayton, Ohio. Rob and I talked about how he runs his company, how they've grown their team in a sustainable way, and how companies might head off the slings and arrows of a volatile client services business.
This is Part 1 of a series of interviews.
About Rob Harr
Technical Director for Sparkbox, Rob is responsible for operations and leading the development team. On any given day, Rob meets with prospective clients, writes code, or continues to lead the charge in improving development process. Sparkbox has become known as a leader in responsive web design and custom software solutions.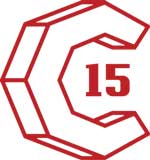 Rob will be running workshops with Sparkbox at ConvergeSE April 2015 in Columbia, SC.