We have had the pleasure of hosting a Build Responsively Workshop at our last two events ConvergeSE and ARTIFACT ATX and now we'll be hosting one at the last two events we're producing this year: ConvergeFL Sept 11-13 and ConvergeRVA Oct 11-12. Typically we're running the event and Ben Callahan and his crew are busy with the workshop and we never really get to hang out much, but earlier this year I was able to catch up with him a bit and talk about the workshop and some of the history behind it for you guys.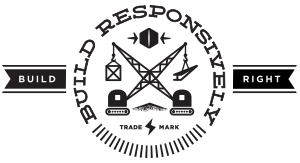 What's In The Build Responsively Workshop
Build Responsively introduces attendees to the mindset and techniques necessary for embracing the fluid nature of the web. The full-day workshop provides a broad sweep across the major topics involved in building responsive websites, including:
Responsive Web Design 101
Responsive Web Design Workflow
New deliverables
Using the appropriate tools for the job
Serving Responsive Styles
Techniques for Structuring Code
Supporting older IE in RWD
Creating Flexibility
Images
Tables
Video
Typography
and more…
Responsive Navigation Solutions
Lessons Learned in Responsive
Where We're Headed with Responsive
Across each topic, we provide a good starting point of best practices, relevant examples, recent industry developments, and challenging hurdles. Throughout the day, attendees have opportunity to dig into code examples, but content is also accessible for non-developers.
All attendees are asked to bring at least a basic understanding of HTML/CSS, a laptop, and an opinion.
Sign Up for Build Responsively
If one of these workshops ever comes to your neck of the woods and you are interested in Responsive Web Design/Development, and even if you know it but want to push it farther, you can't beat this workshop.
Check it out if you're in the South East in September/October at one of our Converge events: